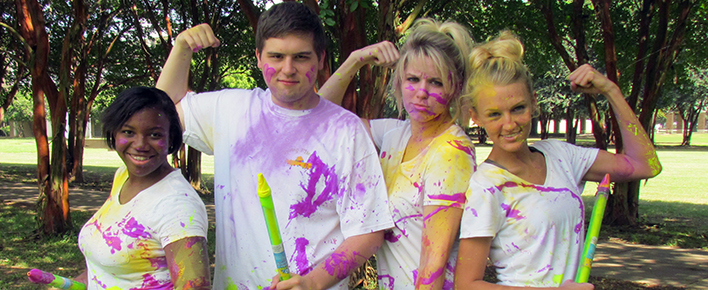 Exploring the Admissions and Financial Aid process is a great way to begin your enrollment process at LSU Shreveport. The Admissions and Financial Aid staff is here to assist you through the process. We welcome the opportunity to speak with prospective students and families. Use the links to the left to find more information, and please let us know how we can help you.
Important Dates
November 24-26 - Thanksgiving Holidays - University Offices Closed
December 18 - Fall Commencement
January 11 - Classes Begin - Regular Semester
January 16 - Classes Begin - Online Accelerated Programs
January 16 - MLK Jr. Holiday
February 27-28 - Mardi Gras Holiday
April 10-15 - Spring Break - University Offices Open except 4/14
April 14 - Good Friday Holiday - University Offices Closed
May 1-6 - Final Exams
May 8 - Grades Due to Registrar
May 14 - Commencement
For a complete listing of important dates, check out the most current Enrollment Guide.